The Print on the Clay
Blog / Produced by The High Calling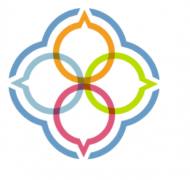 Around my home I have a fabulous collection of hand-thrown mugs and other clay pottery—bowls, pitchers, platters—in subtle earth and jewel tones and glazes. You could call this collection a passion of mine. There are far too many of them for daily use unless I was to welcome at least a hundred house guests into our home at a time!
The grooves and markings of the potters' hands make each one unique, and I know their origin—where I found them, from whom I purchased them, around the globe. That craftswoman in the woods on Galiano Island. The Scottish villager on Iona. My brother-in-law on Bainbridge Island. The young man in the Middle East whose legs had been blown off, but whose hands still retained their cunning at the wheel. Sometimes the very thumb print of the potter is visible on the base of the mug handle, or as a kind of signature hidden on the base.
A thumbprint leaves a stronger impression than a finger print. There is the force of arm and wrist muscles, the weight of a whole hand behind it. With its whorls and ridges, it gives unique and incontrovertible evidence of the one who made the mark. I was told last week, by an artist who visited a Leonardo da Vinci exhibit in Chicago, that the famed painter and inventor didn't always sign his works of art. Sometimes the only identifying mark on his pieces was the thumbprint he left on the paint when it was wet.
I'm not a potter or a painter, but I too am a crafter, of essays, of poems perhaps a page long, that make up my books—the little mugs and bowls of ideas that I scatter. I leave the unique markings of my imagination and life on these bits of writing. They show the stamp of creativity with which I have in turn been marked by my Creator, in whose image I am made.
All good work is marked by the stamp of creativity. And all good workers are marked by the Creator.
I love the New Testament verse that tells us to "provoke one another to love and good works" (
Heb. 10:24
). To
provoke
means to "call out." Writing is my vocation, my calling. I hope to leave the print of my own faith and worldview in my poems and essays, but I also pray that my work will show where that imprint came from. That God has left his thumb print all over Creation, and also on me, one of his earthen vessels.
Ask yourself: "Am I impressionable enough that God can leave his permanent mark on my clay, a message to the world around me?"