Proper Workplace Attire
Blog / Produced by The High Calling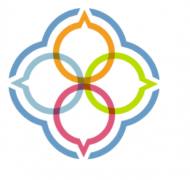 Jane manages a small business of ten employees. Recently she told our small group that one of her employees, Robert, was distracted and making costly mistakes. His oversights were affecting morale among the employees forced to pick up the slack and repair customer relationships in Robert's wake. Jane suspected Robert was having marital problems, and she wanted to be sensitive. On the other hand, the owner of the business paid Jane to keep operations effective and profitable. "As a Christian," Jane asked, "how am I supposed to respond?"

Many Christians find it difficult to correlate their faith with daily workplace life. Too often our work seems to require a set of behavioral or attitudinal standards different from the norms we talk about on Sunday. How can we faithfully bridge this apparent divide?

According to the apostle Paul, those who have been baptized into Christ have committed to clothe themselves with Christ (Gal. 3:27). The verb Paul uses suggests putting on Christ like a garment—the verb commonly used in the first century to describe how an actor would "put on" the clothing of a character in a stage drama. Thus, in baptism we commit to "play the part" of Jesus Christ—to portray Him through all our actions and attitudes in every relationship and environment, including the workplace. When we consistently clothe ourselves with Christ—faithfully portray His role in every context—we begin to comprehend what Paul says in Gal. 2:20, "it is no longer I who live, but Christ who lives in me" or Phil. 1:20, "as now and always Christ might be magnified in my body."

God is calling Jane to imagine how she might "clothe herself with Christ" in her work with Robert and other employees. Her resources are vast: many scripture texts depict Jesus' encounters with people needing healing or direction. Jane might draw on Jesus' encounters with the man whose vision is impaired. "What do you want me to do for you?" He asks (Matt. 20:32; Mark 10:51; Luke 18:41). If Jane were to ask this question of Robert, he might begin to share what is troubling him. Jane then has opportunities, all requiring further discernment, to embody Christ in ways that lead to healing and reconciliation.

Of course, scripture's resources are expansive and can be overwhelming. Jane may want to consider joining a regular group where Christians gather to correlate the issues and relationships of daily life with the character and nature of Jesus Christ. In this way, Christians receive varied insights and experiences on the successes and failures of trying to "clothe ourselves with Christ" in every situation.


Questions for discussion:

1. Identify a situation or relationship at work that is in need of healing or response.

2. What scripture passages might be applied by analogy to my situation that would suggest some ways that Jesus might respond?

3. Prayerfully imagine what it might look like for Christ to come alive in you or for you to magnify Christ with your body as you engage the situation or relationship you have identified.