Pull Out the MAP: How to Enchant Your Employees
Blog / Produced by The High Calling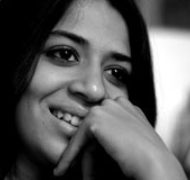 Note to the boss: Morale is at an all-time low. What are you going to do about it? Replace the worker bees? Guy Kawasaki says that great people are always in short supply. I've been thinking of sliding a copy of Enchantment: The Art of Changing Hearts, Minds, and Actions underneath the door of a certain hospital administrator. Maybe with chapter ten highlighted from beginning to end. In this week's book club readings we learned about using pull technology and enchanting employees. Since we live in a world full of stressed-out, burned out workers--I found this latter bit most compelling.
…Motivating people is not as simple as feeding money into employees and getting out results as if they were vending machines. Providing an opportunity for employees to achieve mastery, autonomy, and purpose (MAP) is more important than money.
Here are some enchanting suggestions to promote MAP in employees:
Empower Them to Do the Right Thing
According to Guy Kawasaki, some written policies limit the satisfaction employees can receive from taking good care of customers. If the emphasis is on preventing losses, employees rarely gain. By trusting employees to make responsible decisions (autonomy), they will feel good about themselves and strive to fulfill the organization's purposes.
Address Your Shortcomings First
By taking active measures from employees (that doesn't mean to wait for them to come to you) to get feedback on your performance, you open the door to humbler employee performance reviews. According to Guy Kawasaki, when you take responsibility for how your performance affects that of others, you inspire them to improve their skills.
Don't Ask Employees to Do What You Wouldn't Do
There is nothing more inspiring than a boss who is willing to work shoulder to shoulder with the minions to get the job done. This communicates that you value and appreciate the work they are doing. That's very enchanting.
Celebrate Success
Celebrating success motivates employees to work harder, unifies the team, uplifts employees' mind-sets, communicates goals, illustrates progress, and encourages employees that they are working for a successful organization. This is especially true if the celebration recognizes the accomplishments of the team as a whole as opposed to the individual.
These are just a few ways Guy Kawasaki suggests help enchant employees. How about you? What is the best way an employer has ever enchanted you? Link up below with a post at your blog or just jump into the discussion in the comment section.
One more week left in the book club discussion of Guy Kawasaki's Enchantment: The Art of Changing Hearts, Minds, and Actions. Joins us next week for a discussion of our final two chapters: How to Enchant Your Boss and How to Resist Enchantment.
Image by Pee Vee , used with permission via Flickr. Post by Laura J. Boggess, author of The Wings of Klaio Series.
Related:
How to Change the World: A Book Club Introduction
Achieving Likability: Crows Feet and the Perfect Handshake (week one)
Don't Menschion It: How Trust Enchants (week two)
Telling Stories: How to Launch and Overcome Resistance (week three)
Push Technology: How to Make an Enchanting Presentation (week four)