In Pursuit of an Intentional Life
Blog / Produced by The High Calling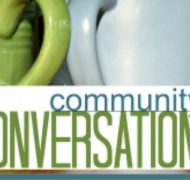 In an attempt to honor what God was planting in the fertile soil of her life, Jean Fleming started what she calls "an old woman file" in her fiftieth year. The file blossomed with over twenty years of tending. The result? Her latest book, Pursue the Intentional Life.
This is a book about more than aging gracefully. It's about seeing oneself—through the years—framed by the blue vault of heaven through the eyes of God. Originating with the questions, "What kind of old woman am I becoming?" and "Lord, how do you want me to think about the rest of my life?", the book tells the story of actively seeking God's will for a life through all seasons. Jean Fleming's reflective spirit benefits us all, because, as she says in the book, preparation is not only important, it's Biblical.

Laura Boggess shares some thoughts on how the book impacted her here.