RAP - Andrew Kippley is God's poem
Blog / Produced by The High Calling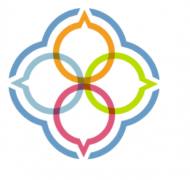 Marcus here. I've been working behind the scenes lately, but I thought I'd come out in the public again for a Random Act of Poetry. I often feel the need to explain this series of posts that we do every Friday. After all, what does poetry have to do with daily work? A conversation with Howard Butt reminded me again this week. We were talking before lunch about several projects in his foundations, and the topic turned to poetry. (He knows I like poetry a lot.) "Your work is God's poetry," he explained. He's explained that idea before in essays that talk about
God and work and Christian leadership
, but the beautiful simplicity of it struck me again. Then we had a great discussion of
Ephesians 2:8-10
.
For it is by grace you have been saved, through faith—and this not from yourselves, it is the gift of God—not by works, so that no one can boast. For we are God's workmanship, created in Christ Jesus to do good works, which God prepared in advance for us to do.
See, the Greek word for workmanship is
poiema.
Our word "poetry" is a cognate of the word
poiema.
This doesn't mean all Christians need to write poetry, but it does mean that our daily work is special. Whatever we do--whether writing poems, cooking food, farming, raising kids, managing employees, or preparing to die--we are God's workmanship, his living poems. For me, no person this week reflects such a vision better than Andrew Kippley. He's not technically a member of HighCallingBlogs.com, but I found him through Jennifer of Getting Down with Jesus. In
a special post
that includes Jennifer's ode to Andrew and one of Andrew's poems, Jennifer writes:
Andrew Kippley is 15 and has cancer. He's been told there's no more treatment options left. He could look at life one of two ways: One breath closer to dying. Or having another breath in which to live. Andrew chooses the latter. …No treatment options are left. Drugs could slow the progression, but Andrew didn't want to spend his days sick. He wants to live. He's the sort of kid who has this quote on his Caring Bridge page: "When life gives you a hundred reasons to cry, show life you have a thousand reasons to smile." At the beginning of his chemo treatments, he walked down the hall singing, "Ain't no mountain high enough" with his IV pole in hand. He now has a day planner to keep track of the things he wants to do, people he wants to see. And he wants people to know that if this earthly life is "but a breath," we ought to start living like it. He wants us to see the world "through the eyes of a dying man."
That's it.
This week, Andrew Kippley is the poem. He is God's workmanship.
I encourage you to
read more about Andrew's story
.
Other poems around the network this week:
For next week's prompt, see the end of LL's Fourth of July post.