Recognizing the Trajectory of Love and Baseballs
Blog / Produced by The High Calling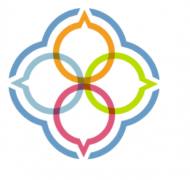 The best way to break in a baseball glove is to use it. Aside from that, one must anoint the glove with some sort of oil and then buff the leather lovingly and repeatedly (preferably while watching your favorite team on TV). It helps to fold the ball into the glove and tie them together. Getting that pocket just right is an earned art. The glove must hold the ball tightly, but not forever. Come spring, it is time to start the game again.

My friend Don Murdock told me these tips when I worked with him on an art commission. Don needed a special and personal gift for his wife, Carol. He had always loved the poetics of baseball, but a lingering illness had prevented his participation. I began to wonder, how could Don's love of the sport project his love for Carol?

Poet Donald Hall says that "baseball is a place where memory gathers." It is more than nostalgia for Little League. A player's glove is an extension of the hand. It not only carries his memories. It bears actual imprint of his hand.

So as a model for a porcelain sculpture, I borrowed a well-worn favorite glove of Don's, one he used when pitching for SMU in the 1960s. It is a Sears' special, branded for Ted Williams, stiff and scratched, laced up, and with the requisite hollow spot for the ball. As Don noted, its laces are strong, even if broken. They hold it all together. Don's scuffed up old ball is one he used in high school to win the pennant. If the ball could talk it would say, "I was made for this." The two parts provide an apt metaphor for the Murdocks—they were a perfect fit.

Place me like a seal over your heart,
like a seal on your arm;
for love is as strong as death,
its jealousy unyielding as the grave.
It burns like blazing fire,
like a mighty flame.
(Solomon 8:6)

Don had written about the Beatitudes, from Matthew's account of the Sermon on the Mount. So the painting I glazed into the palm of the glove shows Jesus teaching. All those "blessed are ye" statements are beautiful and puzzling, in the paradoxical teaching style of Jesus. They are as lofty as a homer soaring over center field, so far over our heads that we blink in wonder as it hangs up there, timeless in the clear blue sky. Don use to say that perhaps Jesus set the beatitudes' standard that high so that we are guaranteed to fail—and be thrown back into the very mercy and grace of God.

Some of us miss the sermon on the pitcher's mound. A good pitcher may spit, paw, caress the ball, and warm it up in the glove. Deep in the pocket, the ball reconnects with its own identity. And then it is delivered, and the game proceeds. Likewise, over and over, love is sent forth and returned. The trajectory of love thus is a cycle, renewed by the source itself—powerful, relentless, and unconditional. By touching base with the source of love, all those places where you least expect it—left field, dugout, the bleachers, the couch, your desk chair—these become holy ground.

Images of "The Trajectory of Love" available online at GingerGeyer.com
Copyright 2005 Ginger Henry Geyer
glazed porcelain, 2 parts
glove 4-3/4" x 9" x 10-1/4", ball 2-7/8" diameter
with adaptation of Fra Angelico's Sermon on the Mount from a fresco in San Marco Monastery, Florence.
Photo credit Rice R. Jackson

__________________________
In Tribute: Don Murdock, Executive Director of Laity Lodge, passed away peacefully on Friday, March 17, 2006, following a courageous two-year battle with cancer. We greatly admire how Don and Carol dealt with his health concerns over this very trying period in their lives. All of us grieve with the family over this great loss.