Rediscovering Community: Missional Communities That Change Lives
Blog / Produced by The High Calling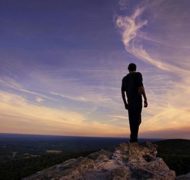 Stan and Holly are a delightful couple who, hungry for authentic community, started going to one of our church's missional communities. We have over fifty of these groups meeting all around town. This group of around twenty-five to thirty people was focused on bringing together couples from their area to build community, grow closer to Jesus, and serve at the local homeless shelter.
For many years, Stan had been trying to convince his brother to give following Jesus a try. He told me,
I've been reaching out to my brother forever! I managed to drag him to church a few times, but it never really stuck. In fact, I stopped being able to communicate to him at all about my faith or God or the church.

Then we got involved in this group, and began inviting him to some of the fun activities, telling him about it all, and he started to become interested. He agreed to come along to a service night, where we were taking care of the food preparation and serving in the homeless shelter, and now we're starting to talk.

This community is perfect for him—he's a little intimidated by small Bible studies and also by larger Sunday church services. But in this environment, he feels far more comfortable and we're seeing real inroads being made spiritually. It's been a wonderful thing!
Loving Our (Literal) Neighbors
Like Stan's brother, my neighbor Dave was someone who, when we first moved into the neighborhood, was far from God. A successful sales manager for a pharmaceutical manufacturer, his approach to life came across as somewhat cynical, especially whenever Jesus or the church came up. For several decades he'd rarely darkened the door of a church building.
As one of our neighbors, though, Dave was part of a wider group of families who spent a lot of time together socially and whose company we genuinely enjoyed. In fact, most of our friends are not regular church-goers, let alone committed disciples.
Over the years, we would make it a natural thing to offer to pray for our friends when they were sick or facing job stresses or other challenging life situations. We'd suggest doing something spiritual as a one-off to allow our neighbors to see that this can be real without feeling trite or forced. We had a simple neighborhood back-to-school prayer time for the kids, and then we invited families to a birthday party for Jesus at Christmas.
Because of these healthy and loving relationships, we were able to suggest to our friends that we could choose to deepen our relationships even more by growing closer spiritually. Together we could choose to learn from Jesus about how to do life better, especially as parents and spouses.
Surprisingly everyone agreed to give this a try, and as the gatherings began to take on a regular rhythm and pattern, Dave slowly softened, sharing some of his hang-ups and enjoying the free expression of views in the community. He told me,
I like being in a place where, as a family, we learn and grow spiritually alongside other families who are at a similar life stage to us. It's not as rigid as a church service, and I like that relaxed community feel.
I watched as Dave began to take significant steps back to Jesus. He began leading in many of our conversations that pointed to Jesus, and his family became active participants in a local church service.
Open-Edged Missional Community
As the early church so clearly demonstrated, mission is best done in community. Our missional communities are meant to have a deeply attractive quality about them, offering relationships and service that are both highly challenging and also hugely invitational, where anyone can pop their head in, be welcomed and loved, and choose their speed of movement towards our Lord.
We have found that by forming mid-sized communities, which grow to between twenty to fifty people of all ages and are focused on reaching a specific neighborhood or network of relationships, high quality community is formed.
That kind of open-edged group can often be the easiest on-ramp into experiencing what it means to follow Jesus in this crazy busy world of ours.
That kind of extended family is the perfect place for children to be nurtured towards maturity as fully valued members of the community.
That kind of Kingdom expression is a dynamic place for followers of Jesus to be stretched and deepened in their faith.
It's no longer mission or community, going or growing, serving or deepening. The truth that Jesus modeled and the early church echoed is that mission is best done in community ("Come join us as you are!"), and community grows deepest when we live on mission ("How can we best represent Christ in this place?").
Such flesh and blood relationships with your neighbors, friends, and co-workers are the context in which the New Testament envisioned church being formed and lived out. It is the place where Stan's brother and our neighbor Dave are right now being discipled into the truth that sets them free. And then as these different smaller communities come together for our larger Sunday worship gatherings, how great the celebration is for all that God is doing among us!
______________________________
Rediscovering Community
Online community is a real thing. Isn't it? Maybe it depends on whom you talk to. How important is it to spend time with someone face-to-face? Can you build meaningful and lasting relationships online? Where do you find your most significant interactions, and how do you make time for them? Jesus focused on building his deepest relationships with three of his disciples while he walked the earth. What can we learn about community from Christ's example, and how do we translate his example to the digital age? In this theme, we are Rediscovering Community in old-fashioned and new-fangled ways. We'll celebrate the gift of relationship while exploring ways to build community in the modern age. Join us!
Featured image by Mary Anne Morgan. Used with Permission. Source via Flickr.