Refreshment for Weary Travelers
Blog / Produced by The High Calling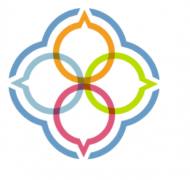 A depressed, dejected Elijah staggers off into the wilderness. He collapses under a broom tree, one of the few sources of shade in the baked desert region. Steeped in a gloomy spirit, he asks God to end his life. How did this happen?
Ahab was king of Israel—a spurious monarch more interested in pleasing his foreign-born wife, Jezebel, than following the will of God. Jezebel attempted to outlaw worship of God in Israel, and she might have succeeded but for Elijah—a bold prophet of God. Elijah forced a contest between the Baal gods of Jezebel's homeland and the God of Israel. In a dramatic display of power (1 Kings 18), God emerged victorious over the rival gods, and Elijah, one would think, was vindicated for serving the one true God. Instead, an enraged Jezebel put a price on Elijah's head, forcing his flight to Beersheba for safety.
Ahab told Jezebel all that Elijah had done, and how he had killed all the prophets with the sword. Then Jezebel sent a messenger to Elijah, saying, "So may the gods do to me, and more also, if I do not make your life like the life of one of them by this time tomorrow." Then he was afraid; he got up and fled for his life, and came to Beer-sheba, which belongs to Judah; he left his servant there. But he himself went a day's journey into the wilderness, and came and sat down under a solitary broom tree. He asked that he might die: "It is enough; now, O LORD, take away my life, for I am no better than my ancestors." Then he lay down under the broom tree and fell asleep. Suddenly an angel touched him and said to him, "Get up and eat." He looked, and there at his head was a cake baked on hot stones, and a jar of water. He ate and drank, and lay down again. The angel of the LORD came a second time, touched him, and said, "Get up and eat, otherwise the journey will be too much for you." He got up, and ate and drank; then he went in the strength of that food forty days and forty nights to Horeb the mount of God. (1 Kings 19:1–9) (NRS)
Sometimes our lowest moments come after a great victory. Everything should be better, we think, but nothing really changes.
Lying under the broom tree, depressed, wanting to die, Elijah fell asleep. When depression strikes us, we want to withdraw and sleep life away. We're exhausted and tempted to fade into nonexistence. But God doesn't allow it. An angel came and nudged Elijah, showing gifts of water and bread. Elijah ate a bit, but the depression was great and he fell back to sleep. This is one tenacious angel! She knocks him over and says firmly "Get up! Eat! Or else the journey will be too great for you." Elijah obeys; he consumes the food and drink and embarks on the next leg of his journey.
I once heard a country preacher on the radio say, "When you're at the end of your rope, let go, and your feet will rest on the Rock of Jesus." In the throes of despair, Jesus comes to us bearing gifts of refreshment and renewal. Elijah was not offered a smorgasbord of delights that would have kept him forever in the desert. God gave him just enough for the next stage of the journey. Likewise God is able to pull us out of our own murky pits and give us just what we need to continue the journey to something better.
God used an angel to deliver the refreshing gifts to Elijah. "Angel" ("messenger" in Hebrew) can refer to either a human or spiritual being carrying out a mission for God. Have you ever thought God may be calling you to be an angel for a person wandering in the desert? Open your eyes to see a wanderer in a spiritual wasteland who needs gifts of God's love and encouragement. Be an angel for the Lord!
Lord, as you have refreshed me in my desert wanderings, so send me now with your gifts of love and encouragement to those in need of your refreshment! Amen.