The Reward for Being Christian
Blog / Produced by The High Calling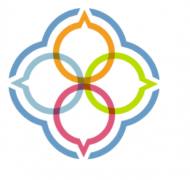 I didn't become a Marine when I enlisted. I didn't become a Marine when I took an oath to serve faithfully. I didn't wear the cherished Eagle, Globe, and Anchor (EGA) when I was issued a uniform. I had to earn the EGA. It wouldn't be awarded until graduation from boot camp after weeks of being shoved, cursed, yelled at, encouraged to do more than I thought possible, challenged to do more than expected.
Dedication, faithfulness, obedience, commitment, sacrifice. I knew the words. I could define them. They were words I heard often in church. The Marines taught me what they meant. It wasn't all voluntary. Maybe none of it was, but I learned the difference between dedication and church on Sunday, between obedience and compliance, between sacrifice and tithing, between commitment and being present, between being faithful in little things and praying for the opportunity to do something big and rewarding.
I did graduate from boot camp, and it was a proud moment. The reward for being a Marine is being a Marine. Wearing the EGA. Metaphorically I still wear it. You know the words. "Once a Marine . . ." The change is forever.
We become Christians when we volunteer. We don't have to earn the name. Jesus earned it for us. We don't have to prove our worthiness first; we can't. That comes later as we try to be worthy of the name, always failing but always growing too.
The reward for being a Christian is being a Christian. Shouldering the cross, being faithful in little things, obedient in forgiveness, committed to overcoming the little failures and humiliations that occur every day.
Metaphorically, I've worn the cross more than I've carried it. I've never been ridiculed or persecuted for my faith. The temptation is to strike back rather than forgive those who slight me or who have different opinions. The temptation has been to think myself more deserving than others, to believe that God owes me health, a good American life, a happy marriage because of my faith rather than a cross to bear with humility, patience, and joy.
Questions for personal reflection, online discussion, or small groups:

Are you committed to your job or just involved in the process?
Are you a follower of the way of Jesus or merely identified with those called Christian?
For more on professional integrity, listen to Howard Butt's audio encouragement "Thankful in All Things" or watch the Deidox video "Deon, LAPD on Skid Row."

Photograph, "Military Truck" by E. Carton, used under a Creative Commons license.