Right or Wrong? You Can't Have It Both Ways
Blog / Produced by The High Calling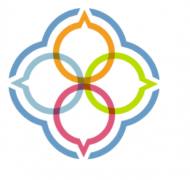 A handyman and a mortgage broker built their businesses with a heart toward serving the Lord through their work. This was easy enough as long as business was profitable, clients many, and problems few. Of course, problems always show up eventually, and often they present an opportunity to choose Christ's way.
For the handyman, going into business for himself had been the perfect choice. It allowed him to put his years of construction experience to work taking care of his community's many unmet "honey-dos." In the process, God used him to mend fences as well as broken hearts through his living testimony of God's grace. His reputation was how he did business, and Jesus was the reason why he did it that way.
When a difficult and demanding client challenged the handyman's integrity, the unexpected accusations against his work ethic, honesty, and reputation came like a gut-punch. Beyond the quality of his work, she was challenging his values.
He knew the client was wrong. With all his might, he wanted to tell this unreasonable woman he was done and just walk away.
But he found himself drawn to God's Word.
Do your best to present yourself to God as one approved, a workman who does not need to be ashamed and who correctly handles the word of God. (2 Tim. 2:15)
OK, so what should I do, Lord? he asked.
. . . first go and be reconciled to your brother . . . settle matters quickly with your adversary . . . (Matt. 5:23-26)
And then what, Lord?
Do not be overcome by evil, but overcome evil with good. (Rom. 12:21)
How do I do that, Lord?
Do good to those who hate you, bless those who curse you, pray for those who mistreat you. (Luke 6:27-28)
It cost him something to do good to this woman who was cursing him. He paid with his pride. He paid with lost wages. In his mind, his actions were about representing a God who is true and right. God won.
A mortgage broker was faced with a choice to write popular mortgage loans that were legal, but just didn't feel right. He found himself forced to choose between serving God and serving money. "I refuse to write those loans," he told one prospective homeowner after another. But really, who would blame him? Refusing these loans would cost the business millions. And everyone else was doing it, so it must be okay—right?
One night, with the questions tossing and turning through his mind like a tennis match, he got up and sat with his Bible, daring to see the truth in God's Word.
Use honest scales and honest weights . . . I am the LORD your God, who brought you out of Egypt. (Lev.19:36)
Cheating others would be cheating God of his glory in the business. That would not be right.
No matter what the financial profit, writing these loans would cost him favor with the Lord, since
The LORD abhors dishonest scales, but accurate weights are his delight (Prov. 11:1).
In the end, it did cost his business millions. It also cost him his lifestyle. But when the mortgage industry imploded soon after, he knew he had made the right choice for his relationship with Jesus.
Let God weigh me in honest scales, and he will know that I am blameless (Job 31:6).
Integrity always costs us something. But isn't a healthy relationship with the Lord worth the price?