Rx for Chronic Wisdom Deficiency Syndrome (CWDS)
Blog / Produced by The High Calling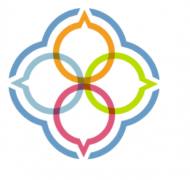 James wrote to regular Christians, folks like you and me. Folks who know trials, temptations, and suffering (James 1:2-13; 3; 10). Folks who bicker and gossip (3:9-10; 4:1; 4:11), who get too friendly with the bogus world system (4:4), who ignore the poor and waste their lives in "luxury and self-indulgence" (5:5). Folks who suffer from chronic wisdom deficiency syndrome (CWDS).

Actually, to be fair, James did not expressly say that his readers had CWDS. Rather, he wrote: "If any of you lacks wisdom, he should ask God, who gives generously to all without finding fault, and it will be given to him" (1:5). But how should regular Christians like you and me respond to this gracious invitation and awesome promise?

As a threshold matter, we should consider the possibility that we lack wisdom. If you consider that possibility and conclude that you have all the wisdom you need, you either have underestimated the challenge of living a faithful and obedient life in the midst of the bogus world system, or you have overestimated your personal stockpile of wisdom. Either way, your symptoms confirm that you have an advanced case of CWDS!

What if you recognize (as you should) that you lack wisdom, but you do not actually pray for wisdom? This may indicate that you do not see the lack of wisdom as a serious and urgent matter, which is a sure sign of CWDS.

Of course, the only appropriate response to the invitation to wisdom is to pray: to approach the One who gives generously and ask Him for the wisdom from above, the wisdom that is "first of all, pure; then peace-loving, considerate, submissive, full of mercy and good fruit, impartial and sincere" (James 3:17).

How should we pray for this wisdom? The Bible offers a few organic treatments for CWDS:

First, we pray for ourselves and for others. James extends a personal invitation, but Paul shows us that the prayer for wisdom also should be a corporate, intercessory endeavor. For example, Paul prayed that the Father would give his readers wisdom to enable them to know Him better (Eph. 1:17).

Second, we should pray with intensity, persistence, and confidence. Once again, Paul is a role model. He prayed constantly that God would fill his readers with the "knowledge of His will through all spiritual wisdom and understanding" (Col. 1:9). He "struggled" in prayer because he wanted his readers to know Christ, "in whom are hidden the treasures of wisdom" (Col. 2:1-3). He commended Epaphras for "always wrestling in prayer" (Col. 4:12).

Third, we should pray for wisdom with our hearts fixed on the ultimate purpose. Paul prays that the Christians at Colosse would be filled with wisdom so they may walk in a "worthy" manner in order to "please Him in every way" (Col. 1:10). The ultimate purpose, therefore, is not to be the wisest guy in the room, not to impress people. The ultimate purpose is to please our Savior.

Fourth, we should pray for wisdom as we interact with folks outside the church, folks who have not responded in faith to God's gracious initiative in Christ. Wisdom is necessary to "make the most of every opportunity" (Col. 4:4). Often our CWDS compromises and impairs our efforts to share the good news about God's love.

Finally, in this disinformation age characterized by cacophony of confused and confusing messages, we should pray for a specific type of wisdom know as discernment (Phil. 1:19). Discernment is the spiritual gift that enables us to interpret the signs of the times (Matt. 16:13), to choose good over evil (Heb. 5:14), to distinguish the things that matter from the adiaphora (Rom. 14:1 ff), to know the authentic Spirit, and to reject the other spirits, posers, and pretenders (1 Cor. 12:10).

CWDS is a sad reality in the church, but the condition is not incurable. Will you pray for wisdom?