Sarah's Laughter Revisited
Daily Reflection / Produced by The High Calling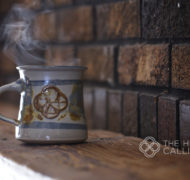 And Sarah declared, "God has brought me laughter. All who hear about this will laugh with me."
Genesis 21:6
In Genesis 18, Sarah laughed out of disbelief. There was no way she would ever bear a son in her old age, in spite of God's promise. Then, in Genesis 21, Sarah laughed again, but this time with joy over God's miraculous provision of Isaac. How sweet the ironic grace of God! How wonderful that God doesn't hold our unbelief against us, but instead continues to woo us and even to bless us beyond measure. Sometimes we just have to laugh at the amazing goodness of God.

QUESTIONS FOR REFLECTION: Can you remember a time in your life when you laughed (more or less) over God's goodness to you? Have you ever experienced anything like Sarah, where God turned your mourning into dancing?
PRAYER: Gracious God, how good you were to Sarah, replacing her shame with honor, her mourning with joy. Where once she had laughed out of unbelief, because of your goodness, she began to laugh in joy.

Thank you, dear Lord, for being that kind of God, a God who turns mourning into laughter, sorrow into joy. Thank you for doing this in my life, again and again. How good you are to me, Lord! Amen.