Shattered and Recast
Blog / Produced by The High Calling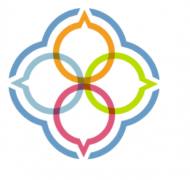 This is what the Lord says: "When seventy years are completed for Babylon, I will come to you and fulfill my gracious promise to bring you back to this place. For I know the plans I have for you," declares the Lord, "plans to prosper you and not to harm you, plans to give you hope and a future." (Jeremiah 29:10–11)
My sister gave me a beautiful handmade cross last year, a mosaic from bits and pieces of glass and pottery and china. It is lovely to look at but more than that, it symbolizes my life. All of the broken pieces of my life finally come together in the Cross of Christ. The pieces themselves are left from the pain and struggle and heartache that threatened to undo me at one time or another. But God has taken them all, and by his grace, put them into something of his making. He has used the brokenness to bring about a new life in him.
God's people, the Israelites, were exiled in Babylon, far from Jerusalem, their homeland, and center of worship. Their lives were shattered by hurt and fear and worry and hopelessness. In their sin, they had lost sight of who they were as God's chosen people; they had turned away. But in their exile, the prophet Jeremiah came to them with God's promise: restoration, hope, a future better than they could imagine. His words help them recognize that the present situation does not determine who they are. God's promise is to give meaning to them even in the time of exile, of struggle and hardship. He will use the brokenness to bring them back to Him.
We, too, can find ourselves in exile: physically far from home, family, and familiar places. Or in emotional exile: lonely, afraid, or stuck in a bad place. Some of us have wandered from worship, study, church, and even God himself. The future may seem bleak, scary, even hopeless. "Where is God?" we ask. "What can he say to me in the middle of this pain?" The good news is that God is here, now, and invites us to trust Him. He knows us and loves us. He has plans for us. We are not alone; He will walk with us and finally bring us to the Promised Land.
Just like my cross, each of us is a collection of scattered bits and pieces. When we offer ourselves to God, He tenderly resets them—us—in the cross of Jesus.
"And we know that in all things God works for the good of those who love him, who have been called according to his purpose." (Romans 8:28)