Should I Do What I Love or Love What I Do? February 15 Newsletter
Newsletter / Produced by The High Calling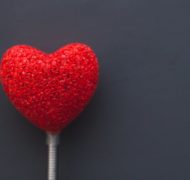 "Do what you love and the money will follow." "Do what you love and you'll never work a day in your life." We often hear this advice, and just as often we feel guilty if we can't follow it.
In reality, sometimes we can find a job that fulfills our deepest desires and uses all our skills. But sometimes we're stuck in a job we hate because we have to pay the bills. And much of the time we're somewhere in the middle. This week, we'll hear from real people about their messy vocational journeys. We hope you can find yourself—and God's love for you, whatever you do—in their stories.
Don't You Hate Your Job?
From The High Calling
Without a grounding in faith or the knowledge of whom I serve, I would definitely hate my job. Read more
What Does Calling Mean if You Hate Your Job?
From the Theology of Work Project
I'm so tired of hearing about calling where God leads you to this wonderful job, and everything fits perfectly. That's never happened for me. Read more
Where Passion and Purpose Align
From The High Calling
It was the most difficult job I've ever had in my life. But I knew I was supposed to be there, because of two words: passion and purpose. Read more