Show Faith Not Fear
Blog / Produced by The High Calling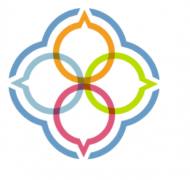 "Now when Daniel learned that the decree [to worship King Darius] had been published, he went home to his upstairs room where the window opened toward Jerusalem. Three times a day he got down on his knees and prayed, giving thanks to his God, just as he had done before." Daniel 6:10 NIV
The book of Daniel is the story of four young men who find the power to stay true to themselves and to their God while living in an alien culture that opposes their faith.
When Jerusalem falls, Daniel, Hananiah, Mishael, and Azariah are carried away into captivity in Babylon and are given the Babylonian names Beltashazzar, Shadrach, Meshach, and Abednego. Because they are of noble lineage, they are educated and groomed for service in the court of the Babylonian king, Nebuchadnezzar. About that time, a new law requires the faithful four to forsake their worship of the one true God. They are commanded to bow before false gods, including the king. Refusal would draw the death penalty.
When Daniel learned of the decree, he "got down on his knees and prayed . . . just as he had done before." Where does the power come from to remain faithful to one's personal convictions? What distinguishes the faithful from the fearful? How does one develop the character to stand against the prevailing culture, the conformity, even the complacency?
These questions are no less compelling today than in Daniel's day. Though a life of prayer and righteousness may not earn us a death sentence, we will most likely experience opposition at some point. As believers, we live in an "alien" culture. Discrimination and ridicule from those who find our faith threatening should come as no surprise. So what does Daniel's life teach us?
Daniel knelt. To stand strong, he humbled himself. Pride and self-sufficiency will only hinder us when our faith is challenged. Courage to hold fast to God is not self-generated. We, like Daniel, are powerless against persecution apart from God.

Daniel prayed. He opened himself to the Source of all power, drawing courage to resist whatever might threaten his faithfulness to God.

He had developed holy habits. He knelt and prayed just as he had done before. Daniel had long relied upon his relationship with God. His life of devotion established in prosperous times at home served him well when threatened in a pagan nation.
In the midst of a culture sometimes hostile to expressions of personal belief, we often choose to conform rather than remain true.
Questions for reflection and discussion:
When do I find it more comfortable to go with the crowd than remain faithful to God's call?
Do my conversations in the workplace reveal my faith in God?
If I were to seriously apply Daniel's example in my life, what changes would take place?