The Soul of Worship, Continued
Daily Reflection / Produced by The High Calling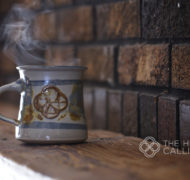 "Father, if you are willing, please take this cup of suffering away from me. Yet I want your will to be done, not mine."
Luke 22:42
For the last several days, I have been reflecting upon Jesus' prayer in the Garden of Gethsemane. Yesterday, I talked about how hard it can be to pray "Thy will be done." Yet, through his example, Jesus shows us how essential this prayer is and he encourages us to surrender our will to that of our Heavenly Father.

Jesus also demonstrates the soul of worship. When we envision worship, chances are we think of celebratory singing or of people gathering to hear the Word of God proclaimed. To be sure, celebration and preaching are vital elements of worship. But they are not the soul, the center, the heart of worship. Rather, when you peel back the various expressions of worship to get to the core, you find surrender and submission.

The biblical language for worship, both in the Old Testament and the New Testament, envisions someone bowing before a sovereign. I explained this in last Saturday's reflection on Psalm 95. When the psalmist says, "Come, let us worship and bow down. Let us kneel before the LORD our maker" (95:6), he uses three words all of which refer to the physical act of lowering oneself in a gesture of submission to a sovereign ruler. Essentially, biblical worship involves offering ourselves fully to the King of kings and Lord of lords. Kneeling or bowing depict physically what should be happening in our hearts.

We don't tend to associate Jesus' prayer in the garden with worship, but, in fact, it offers a powerful image of true worship. When we worship God, whether in corporate gatherings or in private, we offer thanks, praise, adoration, and confession. Yet, most of all, we offer ourselves, fully, freely, gratefully, in submission to the King of kings who loves us and has called us to be his holy people.

QUESTIONS FOR FURTHER REFLECTION: Do you ever think of worship as the offering of yourself to God? For you, is a worship service a time to submit yourself to the Lord? How does the picture of Jesus in the garden encourage you in your worship?
PRAYER: Lord Jesus, thank you for giving us this powerful image of worship. Thank you for teaching us how to worship by offering ourselves, by surrendering our agendas, by "casting our crowns" before the King of kings and Lord of lords.

Help me to worship in this way. I am so conditioned to think of worship as something for me. I can be obsessed by what I get out of it, rather than what I put into it. Most of all, I am to worship you by putting my whole self into worship, offering my life as a living sacrifice. May I do this, not only on Sundays, but each and every day. You deserve it, Lord, and I need it.

All to you, Lord, I surrender. I surrender all. Amen.
P.S. from Mark: The season of Advent is right around the corner. I believe that participating in Advent can help us celebrate Christmas more joyously and know God more intimately. I have just published a new e-book that will help you understand and engage in Advent. It's called: Discovering Advent: How to Experience the Power of Waiting on God at Christmastime. It includes an Advent Devotional Guide for personal, family, or group worship. This e-book is currently available for Kindle readers. It will soon be available for Nook readers as well. Click here for more information or to purchase Discovering Advent.