The Spiritual Value of Wasting Time at Work
Blog / Produced by The High Calling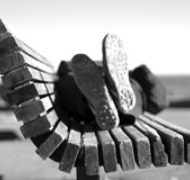 I was on speaker phone the other day with a colleague, Bruce, closing up several items regarding some new deal activity.
After five minutes or so, the business part of our conversation was over, so I fired up my computer.
Hello, excel! Hello, email! I was itching to get back into productivity mode.
Except that Bruce was still talking.