Strategy Comes Second
Blog / Produced by The High Calling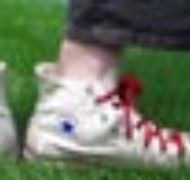 Many years ago, I was part of a team of people who worked very closely on a series of projects, mostly of the "crisis" kind. The team leader was generally well liked, and prided himself on having a strategy for every project and every crisis.
One day, after yet another meeting on yet another crisis, a team member and I were walking back to our offices when, almost out of the blue, he offered this characterization of our team leader: "He has a strategy for everything and a vision for nothing. And it's killing us."
Unless a vision comes first, strategy will become generally useless – and counterproductive. The fact is, vision has to come first. Then strategy. Then tactics. Read the whole post, Strategy Comes Second.
Image by D. Sharon Pruitt. Used with permission. Sourced via Flickr. Post by David Rupert.