Talent in the Tabernacle
Blog / Produced by The High Calling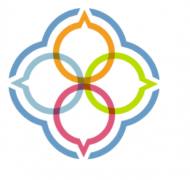 So . . . every person whom the Lord has given skill and ability to know how to carry out all the work of constructing the sanctuary are to do the work just as the Lord has commanded. Then Moses summoned . . . every skilled person to whom the Lord had given ability and who was willing to come and do the work. Exod. 36:1-2
Anyone entering the new church parlor would see an elegant, warm room—beautiful furnishings donated by a church family—dominated by a beautifully carved table and its handsome runner with a good story.
The church's original runners were needle-pointed, a repeating pattern of crosses, crowns of thorns, and a vine border. With completion of the new parlor, however, they were relegated to storage.
Enter Karla, widowed several years ago, who likes to serve by taking on numerous tasks at the church. She is incredibly open to hearing God's voice in her life, and often uses her skills as a seamstress to enhance our worship environment. She began to ponder the many hours and stitches involved in the creation of those runners. How could we still honor the craftsman who was now deceased?
With God's voice inspiring her, Karla set to work. She searched through countless pieces of fabric that would coordinate with the runners and complement the new parlor. Meanwhile she began to research the life of the original craftsman, Mr. Ives. She discovered that when he became wheelchair-bound, he did not despair but spent his remaining time on earth lovingly serving his Lord the best way he knew. He committed hundreds of hours fashioning the needlepoint runners. Through her own calculations, she realized he had stitched almost 567,000 stitches!
Finally the transformation was complete. The needlepoint runners created using the God-given talents of one, had now been re-stitched through the God-given talents of another into a new work of art to grace the parlor table.
Karla was born and raised in Germany and speaks with a delightful German accent. A victim of World War II, she had many terrifying experiences. As Karla finished the research on Mr. Ives, she made a remarkable discovery. Mr. Ives had fought against Karla's homeland. She had ultimately used her talents to honor a former "enemy."
Discussion questions:

Each of us has talents, natural aptitudes, and interests.

• Which of those do you use to serve God?
• What talents could you offer up to God today?

Ask God to use your creative talents on a daily basis to bring good to others and honor to him.