A Team Effort
Daily Reflection / Produced by The High Calling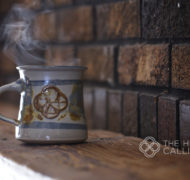 Give my greetings to Priscilla and Aquila, my coworkers in the ministry of Christ Jesus.
Romans 16:3
In yesterday's reflection, I talked about how we can team up with our fellow ministers of Christ through prayer. Today we will see from another perspective how serving Christ is truly a team effort.

Romans 16 is one of those chapters that we might be apt to skip. It is, for the most part, a list of names of people whom Paul wants to greet. Is there anything here for our reflection? Yes, indeed. Plenty!

For one thing, we catch a glimpse in this chapter of the relational dynamic of Christian experience. When we become Christians, we are adopted into the family of fellow believers. This is not merely a theological truth to be acknowledged, but also a practical reality to be experienced. When Paul greets people he knows in Rome, we sense how much these relationships mean to him because he has shared life with his Christian sisters and brothers.

Romans 16 also shows us just how much Christian ministry is a team effort. If we think of Paul's mission work as a solo effort, we misconstrue his calling. Everywhere he went, Paul ministered with others. When he led people to Christ, they didn't become only believers in Jesus, but also ministers of Jesus. For example, two of Paul's closest colleagues were Priscilla and Aquila. This couple shared Paul's trade of tentmaking (Acts 18:2-3). Based upon this platform of support, they shared in Paul's ministry of evangelism and church planting. Understandably, Paul is thankful for them, their work, and their friendship in Christ.

As you seek to serve Christ in the church and in the world, don't do it alone! Even if you find yourself as the only Christian in your workplace or school or friendship group, be sure to have Christian partners who support you in prayer and encouragement. Christian ministry is always meant to be a team effort.

QUESTIONS FOR REFLECTION: Do you have partners in ministry? Who are they? How do you share together in Christ's service? If you don't have partners, with whom might you begin to share your ministry?
PRAYER: Dear Lord, thank you for calling me into your service. What an honor to accept "the high calling" of serving you each day.

You know, Lord, how I lean toward "going it alone." And you know how I have sometimes gotten myself into a mess because I didn't lean upon the wisdom and support of others. So help me, I pray, to see my life of ministry as a team effort. May I draw strength and perspective from those you have put into my life as my teammates.

Help me to be a productive teammate for them. Through my prayers, my encouragement, my counsel, and my colabor, may I help my colleagues in ministry to serve you with great benefit.

Today I pray in particular for my coworkers at Laity Lodge, that we will serve you with unity and mutual love. I thank you for these dear people and the privilege of sharing life and ministry with them. Amen.