Technology at Work: A Big-Picture View via ReFrame
Blog / Produced by The High Calling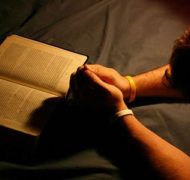 Salli Talmadge might have one of the coolest jobs in the world.
As a quality assurance engineer in tech-savvy Seattle, Talmadge spends her days making sure smart phone apps work the way they are supposed to.
Her work makes the world an easier place to navigate. Still, she wonders how much her work really matters.
Some careers, like teaching or nursing, are seen as making a difference in the world. The same is true for stay-at-home moms.
But can the same be said for working moms who are software engineers?
"Who cares if someone can look up a product on their app?" Talmadge asked me, just before Christmas, in a phone conversation during her ride home from work in Seattle.
Reframing Work and Faith
Talmadge felt especially disconnected from her faith at her job. She grew up at John Knox Presbyterian Church in Seattle, where she and her husband now attend.
But faith was limited to the weekends.
"I felt like Sunday morning was God's time," said the mother of two. "And the rest of the week is my time. I felt like what I do doesn't matter to God,"
This disconnect between faith and her work bothered Talmadge.
She began to rethink that dilemma this past fall after attending a new program at her church.
The program was called "ReFrame," and it provides a new way to look at vocation. ReFrame is a product of Regent College in Vancouver, produced in association with the Washington Institute for Faith, Vocation & Culture.
The video-based class offers an overview of the Christian story from the fall to the coming of God's kingdom—and shows that God is at work putting the world to rights. As God's ambassadors in the world, every Christian has a part to play in God's mission of restoring the world.
That message hit home with Talmadge.
"This is the first time I felt validation that what I do at work really matters to God," she says. "I wished I'd heard this earlier—I would have seen the last ten years of my work differently."
That's not an uncommon response, says Paul Williams, executive director of the Marketplace Institute and associate professor of Marketplace Theology and Leadership at Regent College in Vancouver. Williams believes many Christians have lost sight of the idea that everyone has a part to play in God's kingdom. Most Christians, he said, don't feel connected or associated with the word "mission" and don't see that faith can be connected to their work.
ReFrame, he says, is designed to help people rediscover the Christian teaching that God is concerned about every part of their life—including their work.
"The thing about ReFrame," Williams said, "is that it takes people back into the biblical story. They will start seeing everything in life through that lens."
ReFrame is set up as a ten-episode course for small groups. There's a forty-minute video for each episode, which includes a twenty-five-minute TED-style talk about theology from a Regent College professor, which traces the biblical story from creation to the fulfillment of God's kingdom. Each lecture is intercut with small nuggets of truth from writers, like Scot McKnight, Eugene Peterson, Steve Garber, Susan Phillips, and Ruth Padilla DeBorst, and interviews with people in the working world.
Iwan Russell-Jones, a Professor of Theology and the Arts and former award winning-BBC director, helped produce the videos. That brought a level of polish to the materials, said Williams.
ReFrame had started as a live presentation, he said.
"We were just planning to point a few cameras at the speakers and record it," he said.
After talking with Russell-Jones, Williams and other leaders realized that a more sophisticated and engaging approach was needed. What they ended up with is an engaging set of videos that present weighty theological topics in an accessible manner.
The case studies of ordinary people at work—like business manager Vincent Young, teacher Fran Vanderpol, and scientist Jennifer Wisemen—bring that theology to life.
A Big-Picture View
"There's something for everyone to relate to," says Dianne Morton, who helped organize the class at John Knox.
Morton, who teaches piano, is part of the church's adult ministry team, which decided to bring ReFrame to the church.
They showed the videos several times a week, followed by small group discussions.
All told about 200 of the churches 350 members took part.
Morton says that the videos gave her and other church members a big-picture view of the biblical story. More importantly, she says, the videos also reminded Morton that there was a place in God's story for her.
"It's like a light bulb went on," she says. "If God is redeeming all of creation, then I get to do my part."
Steve Garber of the Washington Institute for Faith, Vocation & Culture, which partnered in producing ReFrame, says it's meant for people who are looking for something more out of their work than just a job.
"What the marketplace offers is a job," he says. "But what many people want is a vocation."
And finding a vocation starts with getting a better grasp on the big picture of the Bible, says Ceri Rees, the director of the Regent College Marketplace Institute.
Rees says that many people don't realize that the gospel relates to all of life—including work.
"There's a gap in people's understanding of the gospel, something more than saving my soul so I can go to heaven," she says.
Finding Your Place in the Gospel Story
A series like ReFrame can help people better understand the gospel and see their place in it, she says.
"I think we sometimes see ourselves as aliens in this world, with a sense of dislocation and frustration," she said, "instead of being ambassadors who are sent out intentionally on a mission."
A sample of the course (including two complete episodes, along with a course overview) is available online at ReFrameCourse.com. A DVD package, with the ten videos, a leader's guide, and five participants guides costs $139. A digital version, with downloaded episodes, and PDFs of the leader's guide and participant guide, runs $89.
Rees said the program is set up to be easy to use with a minimum amount of preparation required. No special theological training is needed to lead the class. Everything a leader needs is found in the guides and the videos.
"We've done all the hard work," says Rees. "All you need to do is show up."
______________________________
Technology at Work
Will there be technology in heaven, or is technology simply for our use while we're here on earth? What technology will we take to heaven? And what is technology, anyway? God placed humanity on the earth and gave us instructions to take care of it. Does that mean God had technology in mind right from the beginning? We are quick to judge technology and find it wanting, but what if technology can help us as we partner with God as co-creators and restorers on the earth? How would we steward technology differently if we thought it might actually have an impact on the kingdom of God? Our theme Technology at Work explores some of these questions and more.
Featured image by Mathieu Jarry. Used with Permission. Source via Flickr.