Tech's Best Feature: The Off Switch
Blog / Produced by The High Calling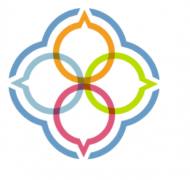 Technology helps our work blossom with its myriad resources for connection and creativity. However, it also has a dark side. What can free us can also imprison us--a fact that filmmaker, mother, and author Tiffany Shlain knows all too well.
Tired of being consumed by the demands of devices which made them available 24/7, Shlain and her husband decided their family would take a weekly technology Sabbath. And like Robert Frost's "Road Less Traveled," it has made all the difference.
"Our Saturdays now feel like mini-vacations," she writes, "...slow living that we savor like fine wine. We garden with our kids, play board games, ride our bikes and cook and I write in my journal. I can have a thought without being able to immediately start implementing it. I feel more grounded and balanced. We try to be as unavailable as possible, except to each other and our children. I feel like a better mother, wife and person."
Read more from Shlain in her recent essay on Harvard's Business Review blog.
Image by Kurichan. Used with permission. Sourced via Flickr.