Ten Ways to Encourage Vocational Stewardship in Your Church
Blog / Produced by The High Calling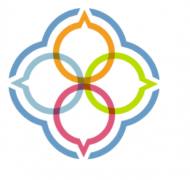 We believe your job—whatever it may be—is a high calling from God. For some of our readers, this site may be the only place they find encouragement. We're praying for that to change. For these reasons and more, last year as Labor Day Sunday approached, we provided tools for churches to use for supporting congregants in their daily work.
We're grateful for other Christians who are thinking, writing, and speaking along similar lines. One of those folks is Amy Sherman, author of the award-winning 2012 release, Kingdom Calling: Vocational Stewardship for the Common Good. Here is an excellent resource she has developed: Ten Ways to Encourage Vocational Stewardship in Your Church.
Image by Genevieve Thul. Used by permission.