Third-Category Giving
Blog / Produced by The High Calling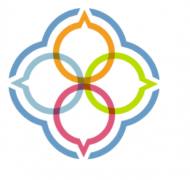 And now, brothers, we want you to know about the grace that God has given the Macedonian churches. Out of the most severe trial, their overflowing joy and their extreme poverty welled up in rich generosity. For I testify that they gave as much as they were able, and even beyond their ability. Entirely on their own, they urgently pleaded with us for the privilege of sharing in this service to the saints. And they did not do as we expected, but they gave themselves first to the Lord and then to us in keeping with God's will. So we urged Titus, since he had earlier made a beginning, to bring also to completion this act of grace on your part. But just as you excel in everything—in faith, in speech, in knowledge, in complete earnestness, and in your love for us—see that you also excel in this grace of giving. 2 Cor. 8:1-7
Givers come in three types. The first category person doesn't give at all. He or she might slip a bill in the passing offering plate more out of guilt than joy. This person hopes one day to have enough to share with others, but this person never really lets go.
The second type of giver gives out of abundance. I liken this one's giving more to "sharing," because he or she has extra resources and takes responsibility to share a portion with others. After a while, the second type giver truly enjoys sharing resources regularly more than holding on to them.
The final type of giver both distributes out of surplus
and
gives out of need. This might be a poor person who hands rent money to someone in need . . . or a wealthy person who sacrificially allows time for someone who needs it. This is whom Paul refers to in the above passage. People in the third category of givers have laid out and offered themselves to God.
I fall firmly in the second category: I like to share my abundance. My wife and I both delight to give from God's blessings to us. But in only one instance have we sacrificed. We were unemployed and at the end of our cash. We heard of a need and asked God what He wanted us to do. After much prayer, we concluded that He was asking us to take 10 percent of our remaining cash and give it away. Turning that check over was gut wrenching, but we were relieved to find some amount of joy afterwards.
The first-category giver can't imagine feeling joy over sharing from abundance. The second-category person, like me, knows the joy in sharing out of one's surplus, but can't imagine the joy of giving out of need. The third-category giver holds the overflowing joy of the Macedonians. This person knows what it means to have completely died to self and to find joy simply in loving God.
Maybe we should take some time to stop and ask ourselves, "Into which category do I fall? Do I put a trifle out of guilt into the offering plate? Do I share out of my abundance? Or do I give out of my need?" Only those in the third category will live in the overflowing joy and rich generosity of Paul's Macedonians.