The Thrill of Faith and Falling
Blog / Produced by The High Calling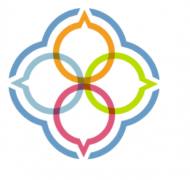 The most exhilarating, enlightening trip I've ever taken lasted less than ten minutes start to finish. I wasn't carrying my driver's license, my passport, or my keys. My traveling companion was a man I'd just met, and I trusted him with my life. He'd been married three times, he told me, and he sported more tattoos and body piercings than it would have been polite to count. His name was Tom.
Tom and I bonded on a beautiful January day in the cold, clear skies over south Texas. We jumped out of an airplane together from 13,000 feet, hooked back-to-front at four points by metal harnesses. He was in charge of our parachute. I was in charge of falling.
As our small prop plane climbed, I kept waiting for cold fear to send my stomach plummeting to my ankles. But even as we crouched at the open door, ready to fall into the sky, it never came. We would rock forward twice, Tom said; on our third rock, we'd tumble out, my arms crossed over my chest. I knew jump procedure—but Tom hadn't said what I was supposed to do when it was time for us to land.
"What about the landing?" I yelled.
"We'll talk about it on the way down," he yelled back, "after I pull the chute."
Then we fell . . . gloriously . . . surrounded by nothing but sky. I was less than delighted with Tom's talking me through the landing on the way down. But the time for that tutoring was not pre-jump (when I would have likely forgotten) and conversation was impossible in the rushing wind.
Tom instructed me when I was least distracted—floating under our chute to the earth.
When God calls me to a new thing, He seldom gives me the whole plan. But I always have what I need when I need it. This "faith and falling" feeling comes when we follow him from comfort into uncertainty, and it is a thrill I am still learning to love.
I was a ghostwriter for seven years before I published my first book. Even then I didn't go looking for it—it came looking for me. I might have been content to hide forever, but God had another plan.
Have you grown too comfortable with a life too manageable? What is God calling you to do or dream that is new and different? Can you imagine what falling in faith might look like in your particular situation? Do you dare to try?
"By faith Abraham, when he was called, obeyed by going out to a place which he was to receive for an inheritance; and he went out, not knowing where he was going."
Hebrews 11:8, NASB