Traveling with No Spare Diapers
Blog / Produced by The High Calling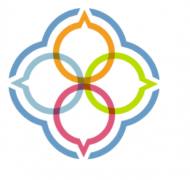 It had been a wonderful trip to New Haven to visit my brother. And I even made my first visit into New York City. Exhausted and exhilarated, I was anxious to return home to my husband and children.
We had been on the tarmac for an extended time when the pilot announced that a hurricane in Texas would delay our departure for over an hour. The mood among the passengers changed palpably as we settled in to wait. I eyed the line of aircraft snaking along the runway and thought of my nine-year-old daughter who had been counting the hours since I'd been away. Minutes stretched to hours before we were told that all westerly routes out of New York City were closed indefinitely. We must stay on the plane and await an update.
I overheard a mother across the aisle tell her husband that their toddler was on her last diaper. A woman from the back of the plane demanded to be let off the aircraft. Cries of protest arose as the flight attendant calmly acknowledged the woman's right to leave and confirmed fears that returning to the gate would forfeit our place in line for departure. A man pacing the aisle complained bitterly about the airline's incompetence.
I hunkered down, turned up the volume on my iPod and tried to keep perspective. I avoided thinking about how frustrated I was or how disappointed my daughter would be, and instead marveled at the attitude of the mother across the aisle. I had not heard her complain once. Likewise, the flight attendant's calm demeanor as she responded to agitated passengers was admirable. I resolved that if they could take this in stride, I would too.
Five hours passed before our flight was cancelled, and we were released into an airport bursting with stranded travelers. It was more than twenty-four hours before I made it home, giving me ample time to reflect on my experience.

As a group psychotherapist, I'm fascinated by group dynamics and the ways people affect one another. I thought about the subgroups that quickly formed on the plane as stress mounted. The woman who demanded to get off the plane stirred up others who grew claustrophic and panicky, while the man complaining of incompetence started grumblings about how the airline could have avoided the situation.
As for me, the mother with the toddler influenced me deeply. I would not have been so composed if I had been traveling with a child with no spare diapers. Her positive attitude and presence of mind gave me something to aim for. I wish now I had taken the opportunity to tell her how she affected me.
I wonder if she thinks of herself as a leader. Perhaps not, for she was quiet and unassuming. Yet, as Albert Schweitzer said, "Example is not the main thing in influencing others, it is the only thing."Comfortably back at home, I have many memories of my trip. But the one I've been thinking about most is a woman, a child, and an empty diaper bag.
"And let us consider how we may spur one another on toward love and good deeds." (Heb. 10:24)