Two Songs of Suffering and Praise
Blog / Produced by The High Calling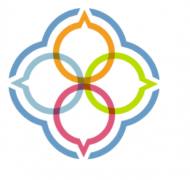 Horatio Spafford was well acquainted with personal tragedy. Following the death of a young son, he watched most of his worldly investments go up in smoke in the Great Chicago Fire, and then he horrifically lost four daughters at sea. Horatio Spafford was also a man well acquainted with a personal and loving God. He likely read and believed the words of Psalm 30, whose writer also knew personally of life's grave misfortunes. "I will exalt you, O Lord, for you lifted me out of the depths . . . O Lord my God, I called to you for help and you healed me" (NIV). For both men, God was so near as to "lift" them from the depths of their despair to see suffering with new eyes.
The author of Psalm 30 trusted in his own prosperity before he was beaten down by tragedy. Mr. Spafford, a successful lawyer and businessman, may have been similarly tempted. We humans tend to trust in our own achievements, and when tragedy strikes, God seems to have "hidden his face."

Some truths come to us only in the midst of grief: the truth that suffering does not indicate the absence of God for those who choose to seek refuge in Him; the truth that tragedy does not cancel out the goodness of life from God; the truth that trauma offers a unique opportunity to change the way one chooses to do life. Both of these heartbroken poets chose to praise God's holy name in their gut-wrenching grief.

The psalmist writes that God is committed to "favor that lasts a lifetime." Mr. Spafford writes that "Christ has regarded my helpless estate and hath shed his own blood for my soul." Both men know deep in their beings that for those who trust God, suffering ultimately results not in weeping but in rejoicing. God would remove their sackcloths of sorrow and replace them with garments of joy.

Can we learn with these two friends a new awareness of God's presence in suffering? Will we accept God's grace and comfort . . . His garments of joy? The Lord taught the psalmist to say, "O Lord, my God, I will give you thanks forever" and enabled Mr. Spafford to say, "It is well with my soul." Thus they found "the peace that passes understanding."

What will you say?