Under the Shadow of the Almighty
Blog / Produced by The High Calling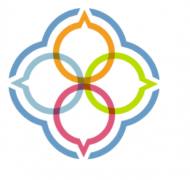 He that dwelleth in the secret place of the most High shall abide under the shadow of the Almighty. I will say of the Lord, He is my refuge and my fortress: my God; in him will I trust. Ps. 91:1–2 (KJV)
Police patrol my streets, firefighters stay ready, our armed forces keep watch, planes keep our borders secure.
So I can leave my front porch delighted that the temperature was finally below 80 degrees and that the brutal Dallas summer heat had finally broken. Up the hill and through the familiar streets of my middle-class neighborhood, I can take my daily walk past houses and landscape so familiar after ten years that as I go by, I tick them off.
There's the fence where the clematis grow, the white one called "The Duchess of Alba," the purple Jackmanii, the red Nelly Mosher. There's the perfect house—two stories on a manicured lawn, an impeccable brass kick plate, matching numbers on the door.
A few doors down is the neglected house with weeds ankle high, Christmas lights still up, brown paper over some windows, the roof covered with brush. Past the elementary school once populated with neighborhood children is a recently installed multicultural experience, and a mixed blessing. In the cool early morning, four young mothers busily sort fruits and vegetables from the farmers' market into food co-op boxes. Another mother passes me with her stroller—fresh air for the baby, exercise for her. Three dads are fixing the soccer goal on the playground. More moms are setting all manner of drinks and snacks out on the picnic table for the regular Saturday morning soccer ritual.
He shall cover thee with his feathers, and under his wings shalt thou trust; his truth shall be thy shield and buckler. Ps. 91:4
Gratitude washes over me. How is it that I can experience the quiet and calm of a safe neighborhood?
Long, long ago settlers unknown to me hit the beach in Roanoke, Virginia, and endured through the rigors of the Revolutionary War. Then came the Civil War, then fighting over Texas rule. World War I and World War II raged in Europe, but they forever changed this country, too. My peace and safety came at high cost.
Because he hath set his love upon me, therefore will I deliver him; I will set him on high, because he hath known my name. Ps. 91:14
Like the Hobbits in Lord of the Rings, I am surrounded by protectors seen and unseen. Somewhere lives are on the line daily so I can take a walk, unpack groceries, run carpool, go to church where I choose, and organize soccer games never pausing to worry. Police patrol my streets, firefighters stay ready, our armed forces keep watch, planes keep our borders secure. Others watch through the night while I sleep.
He shall call upon me, and I will answer him: I will be with him in trouble; I will deliver him, and honour him. Ps. 91:15
"I will be with him in trouble . . ." Many, many times our lives are spared disaster, protected from harm. Yet, in the mystery of God's timetable with the forces of evil, calamity may still reach us. We pray to be able to say with Job, "Though he slay me, yet will I trust him." Out of the crucible comes the power of the risen Christ that changed the world.
As the prayer book says: O judge of the nations, we remember before you with grateful hearts the men and women of our country who in the day of decision ventured much for the liberties we now enjoy. Grant that we may not rest until all the people of this land share the benefits of true freedom and gladly accept its disciplines. This we ask in the Name of Jesus Christ our Lord. Amen