United Into One
Daily Reflection / Produced by The High Calling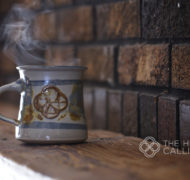 "This explains why a man leaves his father and mother and is joined to his wife, and the two are united into one."
Genesis 2:24
Here we see a striking image of the kind of relationship God intends for marriage. The man and woman are "united into one." The Hebrew original, with its vividness, say that they are "one flesh." A "one flesh" relationship is so much more than mere sexual intimacy. It implies a full sharing of life together.
If you are married, would you say that you and your spouse are truly "united into one"? If you are not married, have you ever witnessed this kind of unity in a marriage?
PRAYER: Gracious God, today we wish to pray for marriages. This bedrock of family, indeed, of society, has been shaken by so many pressures, both internal and external. We need your help, Lord, so that marriage might be strong. Please help spouses to be truly unified. If they need help, guide them to get it. Take away the pride and arrogance that leads to broken marriage. May husbands and wives learn to be humble before you, and thus before each other. Amen.