Video: Embrace Restraint
Video / Produced by The High Calling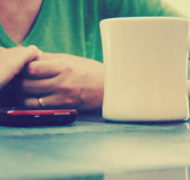 Author Nancy Sleeth and her husband had all the material possessions they ever wanted after he became a wealthy doctor, but they also felt empty. The Sleeths' spiritual bankruptcy led them to Jesus Christ, and Jesus led them to a life of simplicity. Simplicity, in turn, led them to joy, restraint, and peace.
In an honest, funny, and practical presentation for Q Ideas, Sleeth gives her audience three pieces of advice about simplifying their lives.
Image by Marty Hadding. Used by permission.