Video Feature: Dawn, a Work-at-Home Mom
Video / Produced by The High Calling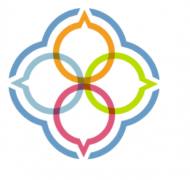 "A mother of three discovers her unexpected purpose."
That's the one-sentence summary of Dawn, a powerful film by Dave Mahanes and Brent Gudgel that explores what it looks like when a working woman discovers the high calling of motherhood.

Rather than read an article this week, we invite you to spend five minutes experiencing the high calling of Dawn's daily work:
Like our video feature from last month, Robert, this short film is part of a promising new short project called DEIDOX. On their website, Dave Mahanes and Brent Gudgel explain their vision like this:
Deidox are true stories of how everyday people are being used by God in the world today. Our hope is that these short films will inspire you to realize anew how big and active God is, how He is reaching and changing lives in all countries and using His people to accomplish His work.

Put simply, Deidox are cinematic stories of the modern day Christian journey.
We encourage you to visit Deidox.com for more bonus features about Dawn, including a small group discussion guide and two additional videos including Dawn's confession that she is not a big speaker or evangelist and her frustration at being locked out of the car by her mischievous kids. Proceeds from the sale of the video benefit MOPS International, a Christian nonprofit that helps and encourages mothers of preschoolers.

Questions for personal reflection, online discussion, or small groups:
In regards to her role as mother, Dawn says, "I didn't feel like I was prepared to do such a hard job." Are there parts of your job for which you do not feel prepared?
Dawn realizes that she doesn't need to be a perfect person. Instead she relies on God's wisdom and strength—and her daily tasks are easier as a result. Think about your daily tasks. In what way can God's wisdom and strength give you more peace in those tasks?
Dawn says, "Success is being obedient to what God has given me." What has God given you? How are you being obedient with that gift?
Often, God gives us multiple responsibilities—people to nurture, tasks to accomplish, dreams to fulfill. How do you balance the different responsibilities you've been given?