VIDEO: How Can the Church More Effectively Engage With People?
Video / Produced by The High Calling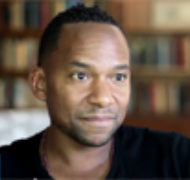 Marlon Hall, the Cultural Architecture for The Awakenings Movement, spoke with us at a Laity Lodge vocational retreat in 2011 about how the church can more effectively engage culture. Too often, Marlon explains, churches are asking questions that nobody is asking. His reflection about meaning and purpose is part of our new video series "60 Seconds to Signficance."
Watch the short video, and let us know in the comments: How do you think the Church is best at engaging people?