Vocational Discernment: Which Way Do I Go?
Blog / Produced by The High Calling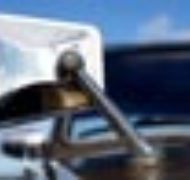 Billie Streufert at The Waiting Room regularly writes about vocational discernment. She often asks the questions, "Where am I supposed to be."
Using Frederick Buechner's quote, "The place God calls you is the place where your deep gladness and world's deep hunger meet," Billie discusses the economic reasons for choosing a profession, which are often tied to societal need.
For example, medical professionals are in great need, and are currently well-compensated. Does this equate to a calling? Good question. Join in the discussion over at The Waiting Room.