Walking the Tightrope of Dust and Divinity
Blog / Produced by The High Calling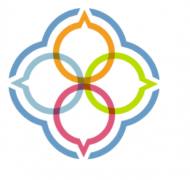 Like most women, I wear many hats: wife, mom, friend, daughter, teacher, editor, author. So I read the latest entry on FulFill's blog with interest.
In the piece, Aubrey Sampson--a mom, author, activist and speaker--shares that her phone calls to "important" people like senators and local leaders sometimes have to be rescheduled because of her children's naptimes (or lack thereof). However, she doesn't bemoan her busy life. Instead, she encourages readers to see that our varied roles stretch and mature us in significant ways.
'Women are shifting paradigms in leadership," Sampson says, "because no matter our role--single, married, SAHM, working [outside the home]--we are thrust into lessons of sacrifice, multi-tasking, and finding our voice in the midst of the daily. We know what it is to honor our God-given vocations while simultaneously mastering the mundane. It is precisely because of this unique training, not in spite of it, that women have something commendable to bring to the public arena, the church, and the world."