What Difference Does Character Make?
Blog / Produced by The High Calling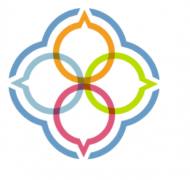 An oilman discovered that someone was slant-drilling—illegally extracting oil from his property. When the oilman took his case to court, the other man bribed the judge, throwing the oilman into debt. Instead of declaring bankruptcy, the oilman paid all his debts.
What difference does character make? The other man died wealthy and the oilman didn't; but they both died. One left a legacy of money. The other left a legacy of honor. I know because the oilman was my grandfather.
Paul says, "We also rejoice in our sufferings, because we know that suffering produces perseverance; perseverance, character; and character, hope" (Rom. 5:3-4). Character begins with suffering and ends in hope.
Stuck in the first stage of the process, we are tempted to despise suffering and resist perseverance, opting for the idols of a quick fix. We want relief. We sell out for a legacy less than honor or hope. What difference does character make? I taught once at a school where one of the deans flaunted his affair with a student, allowing her to grade his term papers. Shady financial transfers almost cost the school its accreditation. A student was killed in an alcohol-related car crash, and the administration fired the one professor who wanted to discuss and deal with the campus-wide drug and alcohol problem. Students didn't show up for class—but then neither did the teachers; nothing was done. Professors gave negative scores to students they didn't like. Backstabbing created a 50 percent annual turnover in the faculty. And on and on. In case after case, a quick fix preempted character development.
The result was a college so destitute and desperate for students that it is now trapped in a downward spiral of pettiness, low standards, jealousy, and death.
What difference does character make? I now work at a college where the top administration makes the tough decisions necessary for survival and respect. Professors caught in bed with students are fired. Drugs and alcohol problems are dealt with. Professors are required to show up for class, and so are students. Money is audited and transactions are on the level. This school received an almost perfect score for accreditation.
The result is a college with an atmosphere like a loving family. This school has built five new million-dollar buildings in seven years to deal with the increasing numbers of students.
What difference does character make? Pilate is a good example of the difference. The great temptation in the process of character-building is to skip the difficult steps, to go straight from suffering to hope. It can't be done.
Short-circuiting the process leads to temporary relief but long-term malaise. Caught in a dilemma, Pilate was just "doing his job" when he washed his hands and allowed the Jews to crucify Jesus. He got immediate relief, but what about his character? What about hope?
On the other hand, Jesus walked the process from beginning to end. Character-building always involves a cross, but the end result is hope.
Questions for discussion:
Can you think of a time when you were tempted to skip the harder, longer process of building character in order to fix a dilemma with a little white lie or another easy solution?
Can you think of a time when doing the right thing paid off in the end?