In What Do You Boast?
Daily Reflection / Produced by The High Calling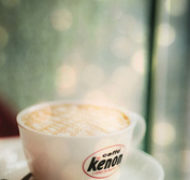 Some nations boast of their chariots and horses, but we boast in the name of the LORD our God.
Psalm 20:7
When I was a boy, my parents taught me that it was wrong to boast. If I got an A on a math test or hit a double for my Little League team, I could tell them what I had done, but otherwise I was not supposed to brag about my accomplishments. My parents taught me well, helping me to avoid my natural tendency toward self-glorification.
When Psalm 20:7 uses the word "boast," it translates a Hebrew verb, the root of which means "to remember." The particular form of the verb in this verse has the basic sense of "cause to remember." It signifies proclaiming or praising something so that others will take note. Thus, verse 7 points out that, though some nations brag about their military might, the Israelites boast "in the name of the LORD our God." They do not glory in their own strength, but rather trust in and proclaim the power of almighty God.
I don't think Psalm 20:7 gives us a reason to become overly boastful people, even if we are drawing attention to God. But this verse certainly challenges us to give credit where credit is due. When we enjoy successes in our lives, we ought to remember who lies behind our accomplishments. It is appropriate to acknowledge the Lord in a way that upholds his grace and power.
QUESTIONS FOR FURTHER REFLECTION: How can we faithfully boast in the Lord without turning people off? Are there things in your life that you take credit for, when the credit really belongs to God? How might you be able to acknowledge the Lord today?
PRAYER: Dear Lord, in so many ways, we can be like the nations who boast in their own strength. We can brag about ourselves, our families, our churches, our nation. We can think and speak as if we are the ones who control our fate, as if we have accomplished greatness on our own. Forgive us when we fail to give you the credit you deserve.
Teach us, Lord, how to boast of you in a way that is true and appropriate. Give us the courage to acknowledge you even when things in our lives don't turn out as we wish. In all things, may we glorify you in our deeds and our words. Amen.