What Does Freedom Mean?
Blog / Produced by The High Calling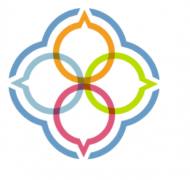 Clearly God thinks a lot of freedom. It is because we are free to live our lives well or badly that Christ had to come to this world. We haven't generally made good choices in that regard. People all over the world long for freedom of one kind or another. But there is a catch. What happens when my freedom infringes upon yours? One of our new bloggers, Christine Sine of Godspace writes about how the Australian view of freedom differs from ideas of freedom here in America. Then she asks what freedom looks like in the Kingdom of God.
"To Americans the concept of freedom focuses on the freedom of individual choice, which can be as trivial as the right to choose whether I want my eggs sunny side up or over easy, or as serious as the right to bear arms. What I struggle with is that there seems to be little recognition of the often dire consequences our individual choices can have for the society or for the world in which we live.
To Australians freedom revolves around the freedom of society and the recognition that our decisions all have consequences not just for us as individuals but for all of our society and our world. Consequently most Australians are willing to give up the right to bear arms for the good of a safe society in which we don't have to worry about drive by shootings. In the Australian political system voting is compulsory because of the belief that with the freedom of citizenship comes the responsibility of participation in the process that provides our freedom.
All of this leads me to my most important question about freedom "What does freedom look like in the kingdom of God."...Click here to read more.
Godspace - Physician, writer, church consultant, and gardner Christine Sine writes about life.