What Don Quixote Saw
Blog / Produced by The High Calling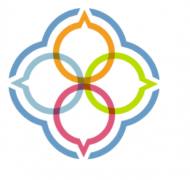 To a non-New Yorker, in this case a Texan, Manhattan can be too much—too much traffic, too much noise, too much commotion, and far too many people in too little space. But when my oldest niece chose New York for her high school graduation trip, I was game.

Still, between LaGuardia and our settling into rooms in Midtown, I had been jostled and bumped and snarled at. Our cab driver was surly. The hotel desk clerk was indifferent. The bellman barely made eye contact. A protective shell was forming over my heart, and we'd only just arrived.

But our first outing dissolved my isolationist attitude. After dinner, we set off for the theater and settled into our seats for Man of LaMancha, the stage version of Cervantes' knight errant Don Quixote. In a handful of minutes, we were both captivated.

The charismatic knight changed everyone he met for the better—but no one more than his "Dulcinea." To the rest of the world, she was Aldonza–a weary, hardened woman with no illusions, a woman who sold her body and barricaded her heart. She spat and swore and swung her fists at the men who bought and bullied her.

But Don Quixote de LaMancha saw something else. From the moment he met her, he called Aldonza "my lady." He treated her with honor and respect—and told her who she really was: the lady Dulcinea. Even as she protested his tender treatment, Aldonza couldn't lose the thought that someone—even a half-crazy, make-believe knight—saw the woman she could be . . . the woman she was afraid to hope to be . . . and God help her, the woman she still longed to be.

At Don Quixote's deathbed, Aldonza begged him to remember her—to call her by the name he first gave her. He could not speak. But his death steeled her resolve to become the woman only he had seen. When another at the knight's bedside called her Aldonza, she straightened herself and said, "My name . . . is Dulcinea."

C. S. Lewis said there are no mere mortals. That none of us ever meets an ordinary man or woman. Each of us is an immortal being capable of becoming a saint or a monster. Two hours in a darkened Broadway theater reminded me that every person there in uncomfortably close proximity to me—pleasant or unpleasant, rich or poor, clean or unclean, friendly or rude—held the spark of the eternal. That love sees beyond the surface and calls out of us what even we ourselves have yet to behold.

Questions for discussion:

• Is there an unlovely person in your life whom you can offer a "new name"?

• I John 4:19 says we love because God first loved us. Has being "first loved" changed the way you view others?

Most of the material on The High Calling is available for reuse under a Creative Commons 3.0 license. Unfortunately, work by Leigh McLeroy is not available for reuse. If you are interested in reprinting work by Leigh McLeroy, please contact her directly.