What Good Are Our Differences?
Blog / Produced by The High Calling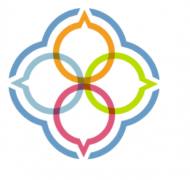 In an earlier chapter of my work life, I served as director of web marketing for a large hospital. It was a vibrant place with a compelling mission: to make sick children well.
During the interview, one director asked a question that seemed particularly odd: "Are you proficient in the software we use to create individual web pages?"
I told her I was not. There were four employees already on the web team who knew the program. It was my job to lead them. The skills I brought to the table were strategic. My challenge would be to determine what we should offer on our site and what elements would make for an excellent user experience. Not to build and post pages. That skill was already covered.
This particular director seemed shocked—both that I didn't routinely use the software and that I would admit as much. Her question should have told me more than it did at the time. The department I eventually became a part of was divisive and territorial. There was precious little collaboration, and even less collegiality. Turf was staked out and fiercely defended. The gifts of individual team members were rarely acknowledged, much less appreciated.
Later in the same job, I took the initiative to make some simple revisions to a piece of marketing collateral for a hospital department I served. The internal marketing group quickly reprimanded me
"That's not a web project," they said. "You should have referred the physicians to us."
One colleague thought I should be able to do other people's jobs. Others thought I had infringed on their area of responsibility. I couldn't seem to get it right.
In fact, I was never in sync with my colleagues there. The invisible boundaries confused me, and there seemed to be land mines everywhere. We had a group of people with tremendous and diverse gifts, but we never quite learned how to appreciate and complement one another. We never leveraged our diversity for the institution's good.
And my own attitude became part of the problem. The person with precise attention to detail I labeled as the "nitpicker." The person with a great eye for aesthetic harmony I wrote off as the "diva." The most dependable, consistent person I counted as "unimaginative." You get the picture. I adopted the same divisive attitudes I had self-righteously rejected.
Now, I make my living as a consultant—and assemble creative teams to tackle various assignments on behalf of my clients. I choose team members for their differences, and our team's strength on any one task almost always stems from diversity and unselfish collaboration.
The apostle Paul clearly recognized the beauty (and necessity!) of our differences when he described believers as the body of Christ—a harmonious, organic interweaving of form and function: "There are different kinds of gifts, but the same Spirit. There are different kinds of service, but the same Lord. There are different kinds of working, but the same God works all of them in all men. The body is a unit, though it is made up of many parts; and though all its parts are many, they form one body."

I may be a slow learner, but the lesson is clear: Embrace the differences. Real teamwork happens when the whole is a joyful, exponential reflection of the sum of its diverse parts.

Most of the material on The High Calling is available for reuse under a Creative Commons 3.0 license. Unfortunately, work by Leigh McLeroy is not available for reuse. If you are interested in reprinting work by Leigh McLeroy, please contact her directly.