What If We Ordained the Laity?
Blog / Produced by The High Calling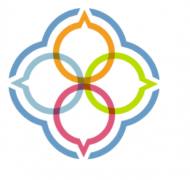 My husband was ordained last year in our congregation, and the ceremony was quite moving. He sat in a chair in front of the church while I stood behind him. As the worship music progressed, folks of different ages and occupations from all over the sanctuary laid hands on Carey, put their arms around me, and prayed for God to bless his ministry of planning and leading worship, our family, and our marriage.
I was grateful and touched, especially when--as the ordination music drew to an end--Carey gently pulled me into the chair and knelt before me. He prayed for my ministry as a women's author and speaker, affirming and supporting my giftedness in a very public way. What an encouragement that was! It was also a symbol of his commitment to me and the calling God has placed on my life.
In a post on Episcopal Cafe, Lisa Fischbeck says, "Too often, the church has been about the work of preserving or growing the institution more than equipping the laity to transform the world." Instead, she asks, "What if we set apart, prayed over, laid hands upon, sent forth, gave gifts and had a cake, for the teacher, the nurse, the lawyer, the retiree, the shop keeper, the stay-at-home parent, the social worker, the person living with a disability? What if we encouraged them to invite their family, friends, colleagues and neighbors to the celebration? What if we gave the church a chance to say that we believe this person is called to this ministry and that we will do all in their power to support them in it?"
Read more.