What Was I Thinking When I Signed up for the Food Retreat?
Blog / Produced by The High Calling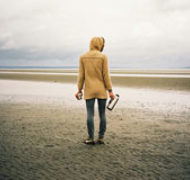 I'm at this retreat listening to Cliff and Christine Warner talk about their family with its wonderful Sabbath tradition of sharing carefully planned meals with their children...They seem to be living Babette's Feast while my life looks like the cafeteria scene from Animal House.
Image by Grant Harder. Used with permission. Sourced via Flickr.