What Would Jesus Tattoo?
Blog / Produced by The High Calling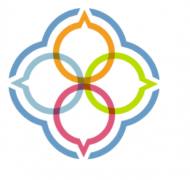 My husband and I had planned a quiet Friday evening at home. I didn't expect to end up—of all places—at a tattoo parlor.
Then my daugher called.
"Hi, love," I said. My daughter's personality is easy to imagine: think pink, Disney princess sheets, and acrylic nails. Since she started school at a private Christian university, my daughter and I have burned up more cell minutes than a New York stock trader.
"Mom, Jamie can't go," she said. "And if I don't go, I'll lose my deposit. What do I do?"
I knew she had planned this appointment for months. When she paid the deposit and set a date, she'd been as giddy as a first grader in pigtails. I could hear the disappointment in her voice.
"Call the place back and see if you can reschedule later," I said. "If you can't, I'll go with you."
Disappointment is perhaps the most underrated emotion. Grief gets its due. Anger gets our attention. But disappointment is reduced to a shrug—until we hear it in the voice of one we love. From a balloon grabbed by wind to tears following a failed audition, I've never gotten past the lump-in-the-throat, knotted stomach response when my daughters face disappointment.
For the record, we're not a tattoo kind of family. We're more the 1950s Ozzie & Harriett family: a Ph.D. dad who's more Brooks Brothers than bohemian; a writer mom who shuttles kids to voice lessons and soccer games in the minivan. And our daughter is no more the typical tattoo parlor clientele than I am. She's traditional to the core, dressing more like a TV anchor than a college kid.
But I didn't want my daughter spending a Friday night in a tattoo parlor alone. So we went to Leviticus Tattoos together. My petite, prim, Southern-Baptist-to-the-core grandmother would have called any tattoo parlor a "den of iniquity." I did find some humor in the name of the place. At least there was something biblical about a name like "Leviticus."
Standing in that most unlikely of places, I was once again—as I had been since her birth—being a witness to her life. Watching as she worked intently with the tattoo artist to get the design right, I was seeing the little girl I'd watched at concerts and school plays, at Girl Scouts and formal dances. I could have said no. I could have voiced strong disapproval, and I know she would have canceled. But the choice for me was clear and the moment of decision transparent. I chose to live out my calling as her mom by standing in a tattoo parlor honoring her choice, letting her live her life, somehow knowing if Jesus had been her mom, he would have done the same.

Most of the material on The High Calling is available for reuse under a Creative Commons 3.0 license. Unfortunately, work by Debra Klingsporn is not available for reuse. If you are interested in reprinting work by Debra Klingsporn, please contact her directly.