What Is Your Reputation?
Daily Reflection / Produced by The High Calling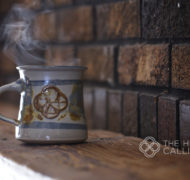 "Since he was the greatest hunter in the world, his name became proverbial. People would say, 'This man is like Nimrod, the greatest hunter in the world.' "
Genesis 10:9
The biblical genealogies often contain tidbits of information about some of those whose names appear on the list. Nimrod, for example, is recognized as a great hunter and the founder of a kingdom in Babylon. This is all we know about Nimrod, whose name appears with a similar but shorter description in 1 Chronicles 1:10.

QUESTIONS FOR REFLECTION: Nimrod had a reputation for his excellence in hunting. What is your reputation? What do your colleagues say about you when your back is turned? What would your friends say? Your family?
PRAYER: Lord, I find it too easy to go through my life without really thinking about my behavior and what it says about my character. But the example of Nimrod makes me stop and consider: What is my reputation?

Gracious God, help me to be a person of exemplary character. May my life be a reflection of your presence within, so that when people talk about me they mention you. Help me to live in the world as salt and light, so that my good works might give you glory. Amen.