Whatever You Do, Do It Well
Blog / Produced by The High Calling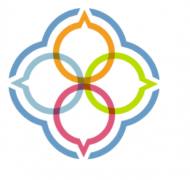 The Apostle Paul concludes his list of Christian attributes, a mini Book of Virtues, with this: "Whatever work you may have to do, [in speech or action,] do everything in the name of the Lord Jesus, thanking God the Father through him." (Col. 3:17 Phillips)
Whether winning a gold medal in the Olympics ("in the name of the Lord Jesus"), giving special care to the elderly or weak in a prison camp ("in the name of the Lord Jesus"), doing our best work wherever we are (office, shop, school, hospital) at whatever we do—manage, repair, build, teach, treat ("in the name of the Lord Jesus")—we fulfill our destiny as we do what God intends, living out his purpose.

"The name of Jesus" is not a formula. The phrase points to Christ's reputation, reflects his character, style, grace, and authority. His name is to be honored. When we honor "the name above every name," we will find personal satisfaction, fulfillment, and meaning. Others benefit, too; and most important, God is honored.

Lord, thanks that in everything we do, you call us to do it for you and through you, claiming your name as our identity. Whatever our task—big, small, before a cheering crowd, or quietly, privately—enable us to do it well and faithfully, and to honor your name. And Lord Christ, praise to you: You do all things very well! Amen.