What's the Goal?
Blog / Produced by The High Calling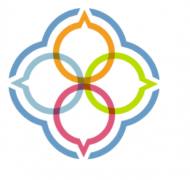 I never dreamed I would gain valuable insights into fulfilling Christ's call by eating at my favorite seafood restaurant. But I did.

I'd been considering the passage from Galatians 6:1-10 and wondering how to reconcile its seemingly contradictory message in my business relationships. On the one hand, Paul tells the Galatians, "Carry each other's burdens, and in this way you will fulfill the law of Christ" (v. 2). And then, only a few verses down, Paul instructs them that "each one should carry his own load" (v. 5).
So what does it mean to fulfill the law of Christ? Do I just do my job and let others fend for themselves? Does Christ make me responsible for making sure others are doing their part too? How can I ever get ahead if I have to bear the burdens of others? Doesn't Christ's law just require me to do my job well? And ultimately, which is it: Bear other's burdens, or carry my own load?
That night at Bubba Gump's, I discovered the answer was both.
T here I was, sitting with my family at Bubba Gump's Shrimp Company, chowing down on a plateful of delicious peel-n-eat shrimp. Servers buzzed around, bringing food, taking orders, clearing plates at the tables around me. Amidst smiles and clinking glasses, they asked Forrest Gump trivia questions and recommended their favorite dishes.
I stuffed in another juicy shrimp and reached for my iced-tea glass. It was empty. But no worries! Unlike other restaurants, at Bubba's you don't have to try to catch your server's eye, or flag them down when they pass. Instead Bubba's has this simple, yet ingenious, contraption of two license plates hooked together. When the blue "Run, Forrest, Run" sign is showing on the table, the servers know you have what you need. But flip the license place to "Stop, Forrest, Stop," and the closest server will stop and ask what they can get for you.
I flipped the sign. A moment later, a server stopped. Seconds after that, my iced-tea glass was filled. And all the while, busy servers still zoomed around the tables, getting customers just what was needed.
As I sipped tea and watched the person at the next table flip his sign, I discovered the secret to the mystery of Galatians 6. Everyone at Bubba's was carrying his or her own load. No one was slacking, all were working hard to serve the customers. But they were carrying one another's loads too. As soon as a sign was flipped, someone was there, whether it was their assigned table or not.
The key was the servers weren't focused on themselves, on getting credit for being a great server, or making sure they didn't do more than others. Instead of comparing themselves to other wait staff, they focused on making sure the customers, all the customers, got what they needed. Their goal was to serve, to do good to those of us who were seated. And because of that focus, they became an excellent example of Galatians 6:9: "Let us not become weary in doing good, for at the proper time we will reap a harvest if we do not give up."
The attitude of the servers at Bubba's is what I want for my own business—relationships in which the main concern is not "getting ahead" but rather "doing right." I want a work environment where employees and business professionals are both carrying their own loads and yet also working together to help one another toward the ultimate goal of doing good to others . . . of serving others.

And it starts with me. I need to work not for personal gain and recognition, but so that my company will have a reputation for goodness and service, just like Paul instructs in Galatians 6:10 (NIV), "Therefore, as we have opportunity, let us do good to all people, . . ."
That, I've come to see, is what it means to fulfill the law of Christ in professional relationships. It means to be focused not on self and getting an advantage, but on doing good and serving.

And it means eating out more often!