What's the Right Job for a Bi-Vocational Pastor?
Blog / Produced by The High Calling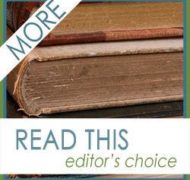 You've decided that bi-vocational ministry makes sense for you. But not all second jobs are created equal. Every person and situation is unique, so there's no objectively "perfect" job to recommend to everyone. Here are six considerations to keep in mind while choosing that second job. Leadership Journal.