When Did We See You?
Blog / Produced by The High Calling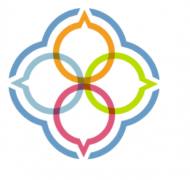 "Lord, when was it that we saw you hungry and gave you food,
or thirsty and gave you something to drink?"
Matt. 25:37
I still remember when Louise died. Few people knew her. We didn't know her well. But we knew she was ill. It was a busy summer at our house. I kept thinking, "We should go visit Louise." Then one day it was too late. A neighbor told us she had died. She lived right next door to us.
How easily we get caught up in the big things of life and miss the close at hand. Perhaps that happened to the "unrighteous ones" in Jesus' story about the final judgment (Matt. 25:31-46). They were judged not because they did something wicked but because they failed to do something good. Jesus says to them:
"I was hungry and you gave me no food, I was thirsty and you gave me nothing to drink, I was a stranger and you did not welcome me, naked and you did not give me clothing, sick and in prison and you did not visit me." vv. 42-43
Somehow they missed it. I often imagine them as people like me: goodhearted, well-intentioned people who thought big, sat on committees, boards, and councils. They funded studies, held forums, organized programs, raised money, did good in the community, and received recognition for it.
Yet they missed it. And they were surprised: "But Lord, when was it that we saw you hungry, thirsty . . . ?" (v. 44). Louise died next door while they were thinking big—thinking elsewhere.
On the other hand, Jesus speaks about the "righteous ones":
"Come, you that are blessed by my Father, inherit the kingdom prepared for you from the foundation of the world; for I was hungry and you gave me food, I was thirsty and you gave me something to drink, I was a stranger and you welcomed me, I was naked and you gave me clothing, I was sick and you took care of me, I was in prison and you visited me." vv. 34-36
Somehow these "righteous ones" got it without even knowing it. They didn't realize what they were doing. They were not conscious of their acts. They are surprised when they "inherit the kingdom" as a gift: "Lord, when was it that we saw you hungry, thirsty, sick, and cared for you?" (vv. 37-39). Jesus says, "Truly I tell you, just as you did it to one of the least of these my brethren, you did it unto me" (v. 40).
"The least of these" suggests the least known, the poor, the marginalized, the powerless—often the forgotten, invisible ones. The spotlight rarely falls on them. Serving them usually brings no attention or notoriety.
Jesus' story suggests simple acts of love done close at hand, right next door. Not a calculating, self-conscious service, but because the need is there.
The point of the story is that when we respond to human need among those who are "the least," we respond to Christ. The essence of following Christ is to pay attention to the needs close at hand—in the workplace, at home, next door, down the street. To follow Christ is to give of ourselves because of the God who in Jesus Christ has first loved us and given himself for us.
"Lord, when did we see you hungry, thirsty, sick?" To that haunting question, I will always remember when Louise died next door.