When Life is Happening Somewhere Else
Blog / Produced by The High Calling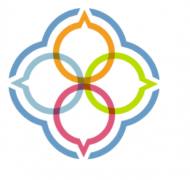 When I'm discouraged, I begin to believe that my actions don't matter and that the real drama of life is taking place elsewhere. My Christian faith teaches me, however, that I am dear to God and that God is using the present circumstances of my life, whatever they may be, for his principal aim: God wants to transform me into someone who can more fully receive his love and extend that love to others. This is an ongoing drama, with one nemesis in the Devil and another in my fallen nature. Both enemies war against God's intention. My feelings of discouragement, self-pity, and alienation are the shadows of illusions that only God's truth can vanquish.
Every day and every action counts! Now is the time to call on God for help in my battles. This is not a time for discouragement; it's a time to prepare to participate in the Lord's greatness and glory.
Oh God, help me. Christ save me. Amen.