When You Want What You Shouldn't Have
Daily Reflection / Produced by The High Calling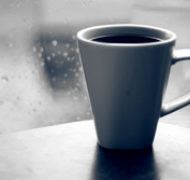 One evening David got up from his bed and walked around on the roof of the palace. From the roof he saw a woman bathing. The woman was very beautiful…
2 Samuel 11:2
King David sent his men off to battle but did not go himself. This was the first time he did not lead his troops as they went on a major military campaign. Why did he stay behind? What was he feeling? He would fight more battles later; why not now?
When David went to his roof top and saw Bathsheba bathing, he was inspired by temptation not goodness. Temptation takes what is good and turns it upside down with the deceptive message that wrong is better than right (Isaiah 5:20). Temptation whispers for us not to trust God. When we commit to temptation, we sin by trying to redefine "goodness" into what we want. David risked the kingdom he had fought hard to win for God's purposes.
He had seen Bathsheba before but not like this; not when he was in transition and she appeared so vulnerable and beautiful before his wandering eyes. Out on the balcony, David's body experienced a flash flood of testosterone. His sexual drive became fully activated when he looked out and saw beautiful Bathsheba bathing. He saw her as a pawn for his taking and not as a loyal family friend. Bathsheba's family had been faithful and true to the king. Her father, Eliam (2 Sam. 23:34), was likely one of David's more heroic leaders. Uriah, her husband, was one of David's most valiant soldiers (2 Sam. 23:3a).
In this transition moment, David yielded his heart to sin and decided that his own selfish desires would make him happy. The story is told honestly and graphically in 2 Samuel 11. The king commanded a servant, "Bring her to me!" This Hebrew phrase means "to take." David, motivated by lust, in a lonely moment, abused his kingly power. Bathsheba went into the palace to meet the King. David, caught in sin's thrill of rebellion, did not care that his actions displeased God.

QUESTIONS FOR FURTHER REFLECTION: Does your love for God help you to focus on doing what is right? Does fear of painful consequences warn you to beware of sin? Can you let go of that something you want, but that you shouldn't have?
PRAYER: God, I wish my heart wanted what was always right, but it doesn't. In this struggle I become double minded. So right now I am going to trust you enough to release "the other" from my heart. Please fill my heart with the joy of your presence so I won't feel so lonely and want to take back that which I have just relinquished. Amen.

A Note from Mark Roberts: This week's reflections have been written by my friend and fellow pastor, Dr. Leslie Hollon, Senior Pastor of Trinity Baptist Church in San Antonio, Texas. Leslie (known also by the nickname Les) is a noted preacher, pastor, professor, and author. He is a gifted biblical teacher who connects the deep truths of Scripture to the realities of daily life. Every time I hear Leslie preach, I am encouraged to consider in new ways how the Word of God speaks to me. I know you will find Leslie's reflections on temptation to be challenging and encouraging.