When Your Dream Gets Put on Hold
Daily Reflection / Produced by The High Calling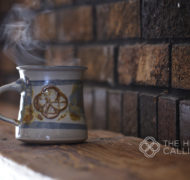 And a vision appeared to Paul in the night: a man of Macedonia was standing there, urging him and saying, "Come over to Macedonia and help us." And when Paul had seen the vision, immediately we sought to go on into Macedonia, concluding that God had called us to preach the gospel to them.
Acts 16:9-10
Don't we all wish for the quick alignment of our talents and dreams that the Apostle Paul experienced when he was called by God to go to Macedonia and immediately the plan was set in motion. From the Biblical narrative of Acts, it was just a matter of days between the literal vision ("Come to Macedonia and help us") and Paul bringing the full weight of his evangelistic gifts to the women outside the city gate of Philippi.
In my life, seeing my talents and dreams line up has felt more like Paul's desire to go to Spain and preach the gospel where it hadn't already been announced. For years he tried to make the trip, and he was delayed in every way, including a long imprisonment in Rome.
Like Paul, I've known the exhilaration of a divine dream matched perfectly to my talents; I also understand, however, the second-guessing and the disappointment that follows when the dream is delayed or even denied again and again. For me, it wasn't prison that stood in the way; it was cancer. After a devastating diagnosis and then a recurrence a few months later, my dreams seemed ruined, crushed beneath the foot of disease. No matter how much I wanted to use my talents, I couldn't see the way forward toward my calling.
As in Paul's life, though, God used the deferment of my dreams to refine me and my talents and to accomplish his will through the disappointment, not in spite of it. Now, as circumstances change and I finally enter into what seems like a "dream come true," I've discovered that the life I've always longed for offers its own challenges, challenges I was being prepared for through all those years of waiting.
That's what I love about Paul's story. The Bible never tells us for sure that Paul made it to Spain. That wasn't really the point. What we do know, however, is that his time in Macedonia—that quick fulfillment of dreams—was loaded with difficulty, to the point that he despaired even of life. Through that experience, Paul tells his friends in Corinth that he learned to not rely on himself, but on God. Maybe that was the point all along.
QUESTIONS FOR FURTHER REFLECTION: What dreams have been put on hold in your life? How do you sense God working through the disappointment? As you wait, are new dreams emerging that align with your talents? What challenges would you anticipate in achieving your dreams?
PRAYER: Dear Father, sometimes, the dreams you give us seem just outside our reach, and we question whether we heard you correctly. Other times, the dreams you put within our grasp are harder than we expected. However you choose to align our talents and our dreams, help us to rely on you as we go. Amen.
______________________________
Charity Singleton Craig is freelance writer and editor who serves as a content editor for The High Calling, a contributing writer for Tweetspeak Poetry, and a staff writer for Curator Magazine. She grew up on an Indiana farm and now lives with her husband and three step-sons across the street from another Hoosier corn field. Connect with her on Facebook or Twitter. Send a note to Charity.
Called: The Crisis and Promise of Following Jesus Today
Last month, Mark Labberton, the president of Fuller Seminary and our personal friend published an incredibly important new book, Called. Mark Roberts, primary author of our Daily Reflections, felt so strongly about the book that he commissioned several videos to help bring Labberton's ideas to as many people as possible. Marcus Goodyear, editor of The High Calling, has said plainly, "If you read The High Calling, you must read Mark Labberton's new book."
Featured image above by János Balázs. Used with Permission. Via Flickr.